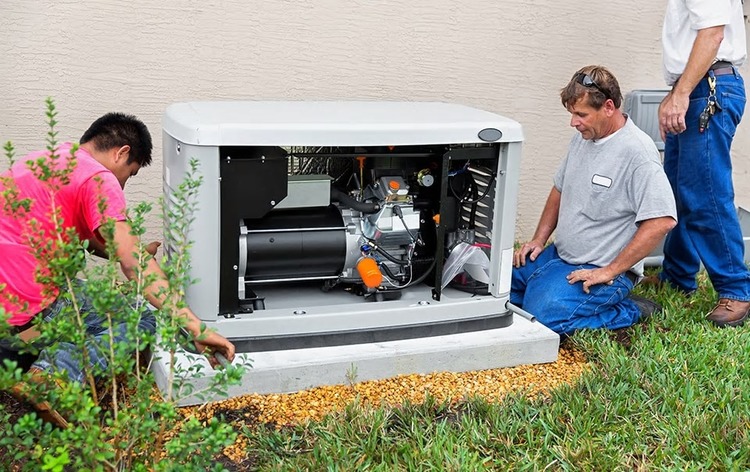 Power outages can be a major inconvenience. They can also create problems for you, your family and your home as you shift into "emergency mode" to prevent your food from spoiling, to safely navigate your home in the dark, or simply to keep the heat on. Investing in a home generator can help make being without power more bearable — and can even fuel some fun when not being used for an emergency.
Home generators come in a variety of types and sizes, from portable versions to "standby" and inverter units. Portable generators typically run on gasoline and need to be operated at a safe distance from any structure. Standby generators start automatically when the power goes out, and are run on propane or natural gas. Inverter generators have a more complex engine than the other types, and are much quieter than their conventional counterparts. Regardless of which type of generator you choose, you will need to follow the manufacturer recommendations for safe operation of the unit.
It's helpful to research this useful home device before you urgently need it, so here are 10 reasons to consider if you're thinking about purchasing a home generator of your own.
10 Reasons to Get a Home Generator
Whether it's due to storms, falling trees or some other challenge, power outages can bring an assortment of problems for home owners. A home generator can become one of your go-to remedies for those unexpected situations. Checking out the options before you lose electrical power is one smart way to beat the crowds who'll be racing to scoop up a home generator, for that "next time" outage scenario.